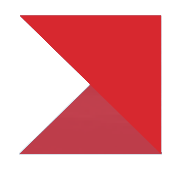 MEET THE 1 PERCENT LISTS SOCAL
TEAM OF REALTORS
I am committed to serving the real estate needs of my clients through the highest levels of professionalism, knowledge, and dedication. These commitments, together with experience and diligence in execution are what set me apart. My number one goal is to make my clients happy.
Born and raised in Southern California with a background in hospitality and customer service, real estate has provided me with a rewarding and flexible career. My husband and I, who I work with as a team (you get two realtors for the price of one!) have always believed in putting people over profit and feel truly honored when helping people with one of the most important decisions of their lives. I promise to work tirelessly as your advocate to make the home buying and selling process as stress free as possible.
Rasha Bazzi is a BRE Certified Real Estate Agent with 12 years of experience in real estate sales, adminstaration and interior design. Originally from Dubai, she moved to Southern California 21 years back. She holdsa Bachelor of Arts in Interior Design as well and loves helping clients elevate aesthetics and add value to their homes. Rasha works to eradicate complexities from real estate transactions and help people make timely and informed decisions. Communication, Ability to analyze properties and Patience are her strongest skills.
Besides this, Rasha is a single mom who drives her motivation from her kids. She strives to hit the ideal work-life balance and is a natural problem solver who genuinely loves to help people. In her leisure, Rasha loves to cook healthy yet tasty meals and plant fruits and vegtables in her garden. She believes one person can make a difference and strives to be the one who does.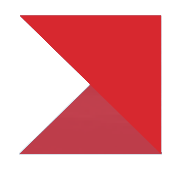 A NEW WAY
OF SELLING HOMES
Right around this time Amazon, Netflix, and other huge companies were acting as a hugely disruptive force in the areas of retail and entertainment. Their business models are extremely similar despite filling different needs. They seek to be very low cost, very low operative expenses, and high customer satisfaction.
Other companies followed suit throughout all forms of commerce and entertainment. It didn't matter what service you needed or what product you wanted to purchase people were fighting to sell it to you faster, cheaper, and with a higher level of customer satisfaction. That is unless you needed real estate services.
Realizing this the decision was made in late 2015 to offer a low-cost solution to the general public and not make commission savings exclusive to only local builders. After countless hours spent examining real estate brokerage models, marketing and other costs, the idea was formed to list homes for only 1%.
Although there is no "set percentage", 1%  is about 1/3rd of the traditional listing fee. We knew we could offer a high level of customer service and marketing for about 1/3rd of the typical Realtor listing fees as long as we focused on those same principles as the other successful companies mentioned earlier, but this time a disruptive change in real estate. We had to increase our sales volume, but more importantly, we had to retain a high level of customer satisfaction.
With those goals in mind, 1 Percent Lists was formed.
Quickly growing, 1 Percent Lists not only is now supporting home buyers and saving sellers thousands of dollars across the country.  Follow the below links to see all of the homes for sale in each respective community.
HAVE MORE QUESTIONS?
Contact our team of real estate professioals today to start your savings!
WANT TO JOIN OUR TEAM?
If your interested in joining the 1% Lists Team if real estate professionals, let us know. We'll help get you started.